4th June 2020 – CANCELLED
Leiden University Library – Vossius Room
Graffiti, street names and visiting cards: the fractured history of Arabic and Hebrew urban textuality in modern Jerusalem
Due to COVID-19, event cancelled.
The CrossRoads research group (NWO VIDI) is happy to present:
Graffiti, street names and visiting cards: the fractured history of Arabic and Hebrew urban textuality in modern Jerusalem (dr. Yair Wallach)
Within its conference Vocabularies of Tourism: Archeology, Language and Tourism in Palestine (1898-1948)
Discutant: Prof. dr. Cyrus Schayegh, Graduate Institute of Geneva, last publication The Middle East and the Making of the Modern World (Cambridge, Mass.: Harvard University Press, 2017).
About the book:
Investigating fragmented, ephemeral and forgotten texts, A City in Fragments is a journey through the streets of late-Ottoman and British ruled Jerusalem.  The book follows the role played by stone inscriptions, telegrams and holy banners and many other textual artefacts in the construction of modern Jerusalem.
Yair Wallach explores the emergence of modern urban textuality in Jerusalem between 1850 and 1948. As urban texts became a tool in the service of Zionism, British colonialism and Arab nationalism, Arabic and Hebrew found themselves locked in a bitter war of languages.  Modernity displaced ancient sacred texts that had been in use for centuries; it introduced new signs and textual artefacts that sought to define and categorise buildings, artefacts, streets, and people, as if they were blank pages.
Key features:
Explores a fascinating unusual corpus of textual artefacts of daily experience: street name plates, graffiti, visiting cards, money.
Examines comparatively the sister-enemy languages of Arabic and Hebrew, suggesting striking commonalities and differences between Arab and Jewish approach to textuality
Follows the battle on Hebrew between local Jews and newcomers, and the Zionification of Hebrew
Studies the British rewriting of Jerusalem as a city of the past, and its contrast with Ottoman ethos of modernisation
Investigates the use of modern text as tool of hegemony and resistance
About the author: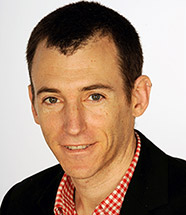 Yair Wallach is a cultural and social historian of modern Palestine/Israel focussing on visual and material culture and the urban sphere. He has published articles on the use of maps as symbols, on the sociology of late Ottoman Palestine's Jewish communities, on "shared space" in Jerusalem before 1948, and on Muslim-Jewish acculturation. He is a senior lecturer in Israeli Studies at SOAS, University of London, and the head of SOAS Centre for Jewish Studies