1-3 June 2022
Leiden University
Vocabularies of Tourism: Language, Photography & Tourism in Palestine 
(1898-1948)
Conference VIDI Aspasia
1-3 June 2022, Leiden University, Hensius & Vossius rooms
(University Library)

A workshop and a special issue investigating 50 years of language, tourism and social history in Ottoman and British Mandate Palestine
This conference considers the vocabularies of tourism, in broad terms, to think about the ways in which Palestine was both produced and consumed by Arabs and by Europeans.  Focusing broadly from questions of multilingualism, especially in tourist guides and language manuals to the ways in which photography and its increasing availability was shaped by the demands of tourism markets, Vocabularies of Tourism also considers the relationship between tourism and cultural diplomacy.  This aspect will focus on how Arab cultural production, both textual and image-based, but also the ways in which this may have formed as a response to Western scholarly interests in the region, particularly fields like archaeology, which had become increasingly entwined with both Western diplomatic aspirations in the Levant, but also part of the circuits of popular tourism.
In this respect, the biblical overtones of 'Holy Land' tourism is both a product of modernity (especially the technological infrastructures that enabled it), but also a projection into an ancient past that undermines such modernity.
The conference is interested in the following topics:
– Textbooks in different languages for Arab pupils
– Textbooks of Arabic for Europeans written by Arabs from Palestine
– Historical role of the Christian communities (pilgrimages, links with missionaries, archeologists, dragomans, photography)
– The ways in which different languages shaped different cultural approaches to 'Holy Land' tourism
– Role of interpreters, both indigenous and expatriate
– The role of tourism in shaping archaeology in Palestine
– The role of different forms of photography (biblical, scholarly, studio and non-professional) shaped the imaging of Palestine
– The remediation of Palestine in photography and photobooks both in Palestine and Europe
– Intervention in image making of the 'Holy Land' v. translation of a 'modernity' in/ for the zone?
– Palestinian souvenir production as a mode of cultural diplomacy
– Interactions between text and image – biblical connotations
With: 
Jasmin Daam (U. Kassel)
Felicity Cobbing (Palestine Exploration Fund)
Sary Zananiri (Leiden University)
Sarah Irving (Edge Hill U.)
Willy Jansen (Radboud U.)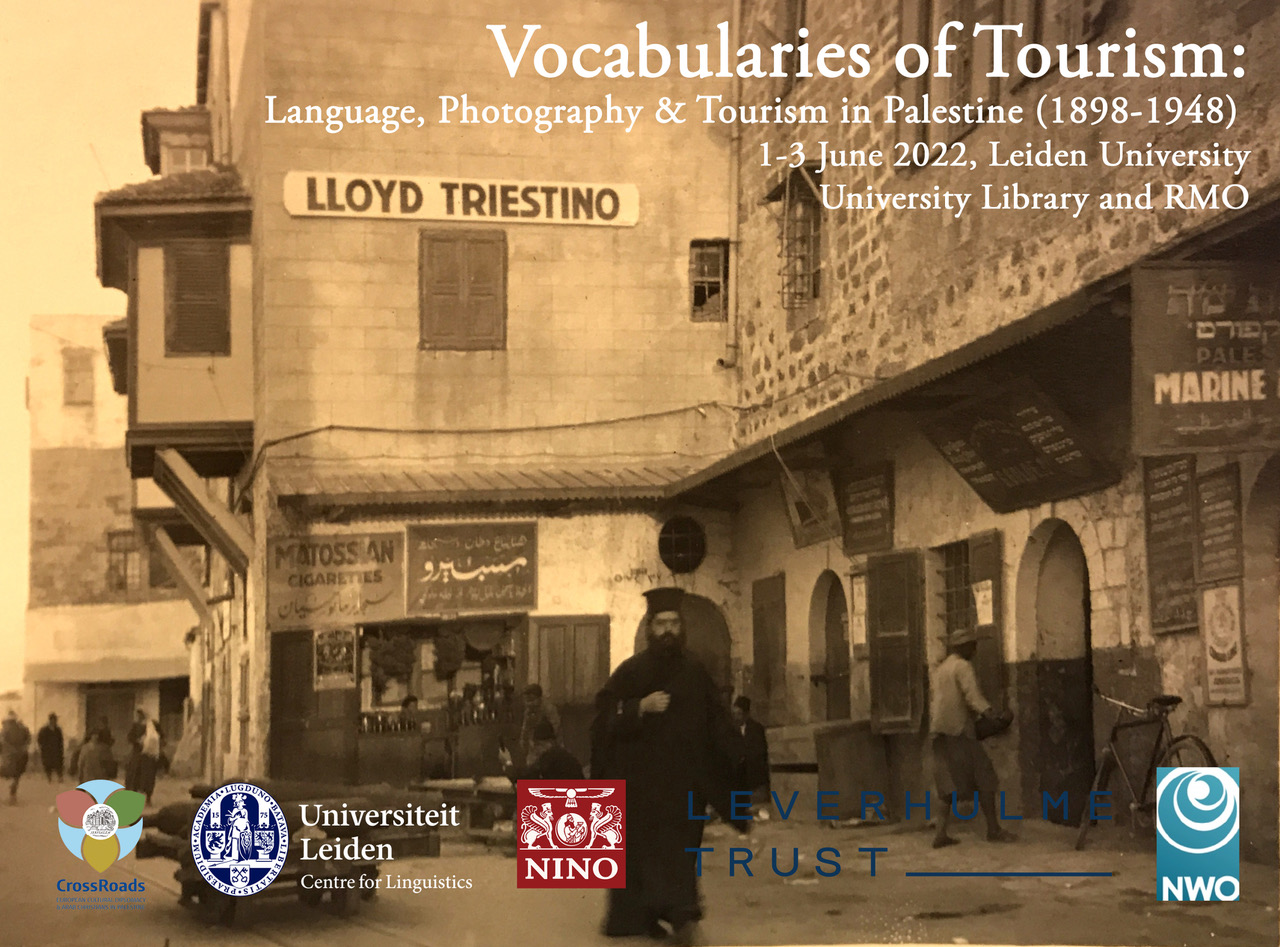 Download the updated program HERE.